Transform User Experiences
Premier UI/UX Design Services in Madurai, India
Welcome to MaduraiMART, your premier destination for exceptional UI/UX design services in Madurai, India. Our skilled team of designers is dedicated to crafting captivating and user-centric designs that transform your digital presence.
At MaduraiMART, we understand the significance of a well-designed user interface and seamless user experience in today's competitive digital landscape. Our UI/UX design services are tailored to meet the unique needs of businesses in Madurai, India, and beyond.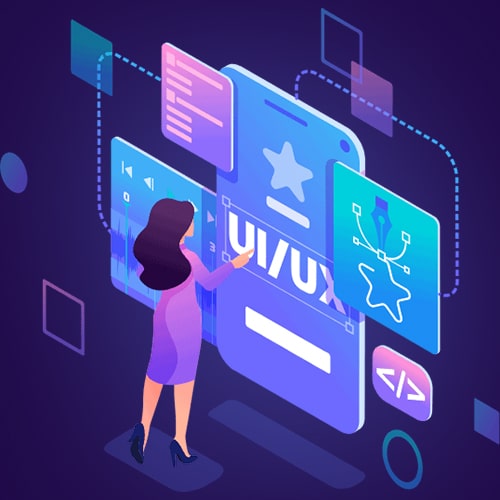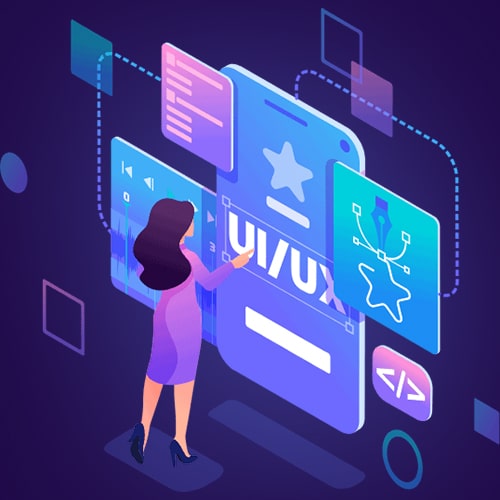 Elevate Your Digital Interactions
Expert UI/UX Design Services in Madurai, India
At the onset of our design process, we deeply immerse ourselves in your brand, diligently understanding your objectives and target audience.. This knowledge forms the foundation for our design strategy, ensuring that every aspect of the interface aligns with your brand identity and resonates with your users.
Our team combines aesthetics with functionality to create visually stunning designs that are intuitive and engaging. We pay meticulous attention to details, from color schemes and typography to layout and navigation, to ensure a delightful user experience. By focusing on user interactions, information hierarchy, and seamless flow, we empower your users to effortlessly navigate and interact with your digital platforms.
Crafting Engaging User Experiences
Top UI/UX Design Services in Madurai, India
Furthermore, we prioritize responsiveness in our UI/UX designs. With the increasing prevalence of mobile devices, we ensure that your designs adapt flawlessly across different screen sizes and devices. This guarantees a consistent and optimized experience for your users, regardless of the device they use to access your website or application.
Whether you need a website redesign, a mobile app interface, or a complete UX overhaul, MaduraiMART has the expertise to bring your vision to life. We stay up-to-date with the latest design trends and industry best practices, ensuring that our designs are innovative and future-proof.
Choose MaduraiMART for unparalleled UI/UX design services in Madurai, India. Contact us today to discuss your project, and let us create captivating designs that not only elevate your digital presence but also drive user engagement and business growth.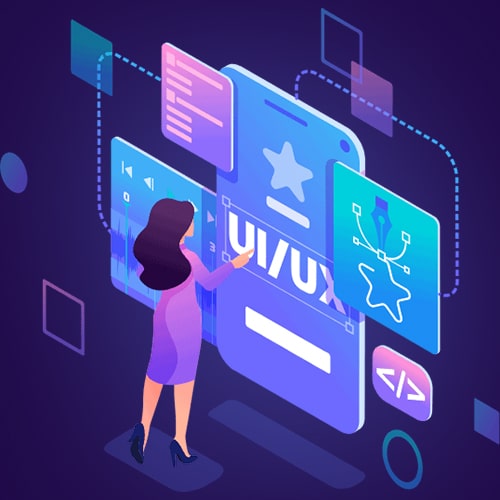 FQA - UI/UX Design Services in Madurai, India
What is UI/UX design and why is it important for my business?
UI/UX design refers to the process of creating user-friendly and visually appealing interfaces that enhance user experiences. It is important for your business as it helps improve customer satisfaction, increase engagement, and drive conversions, ultimately contributing to business growth and success.
What does your UI/UX design process entail?
Our UI/UX design process begins with in-depth research and analysis of your business, target audience, and industry. We then proceed to wireframing and prototyping, where we create visual representations of the user interface and interactions. This is followed by iterative design, usability testing, and refinement to ensure a seamless and engaging user experience.
What does the UI/UX design process involve?
The UI/UX design process typically includes research and analysis, wireframing, prototyping, visual design, usability testing, and refinement. It aims to create interfaces that are intuitive, aesthetically pleasing, and provide seamless user experiences.
How long does it take to complete a UI/UX design project?
The timeline for a UI/UX design project depends on various factors, such as the project scope, complexity, and client requirements. Typically, it can take anywhere from a few weeks to several months to complete a project, ensuring thorough research, design iterations, and client feedback are incorporated.
What are the key elements of a successful UI/UX design?
A successful UI/UX design includes factors such as user research, intuitive navigation, visually appealing aesthetics, seamless interactions, clear information hierarchy, and responsive design across different devices. These elements collectively contribute to an enhanced user experience and increased user satisfaction.
How can UI/UX design benefit my website/app?
UI/UX design can benefit your website or app by improving user engagement, reducing bounce rates, increasing conversions, enhancing brand perception, and fostering customer loyalty. A well-designed interface with intuitive user experiences can attract and retain users, leading to business growth and a competitive advantage.
Can you provide examples of your previous UI/UX design projects?
Absolutely! We have an extensive portfolio showcasing our previous UI/UX design projects. Some notable examples include:
Website Redesign for an E-commerce Platform: We revamped their website, improving the overall user experience, increasing conversion rates, and boosting sales.
Mobile App Design for a Fitness Startup: We created a visually appealing and user-friendly app that offers seamless workout tracking, personalized training plans, and social features.
Dashboard Design for a SaaS Analytics Platform: We developed an intuitive and visually appealing dashboard that provides users with actionable insights and data visualization.
UI/UX Design for a Food Delivery App: We designed a user-centric app with easy navigation, enticing food visuals, and a streamlined ordering process.
If you'd like to see more examples or discuss your specific UI/UX design needs, please reach out to us at [[email protected]]. We'd be delighted to showcase our work and explore how we can create a remarkable design solution for your project.