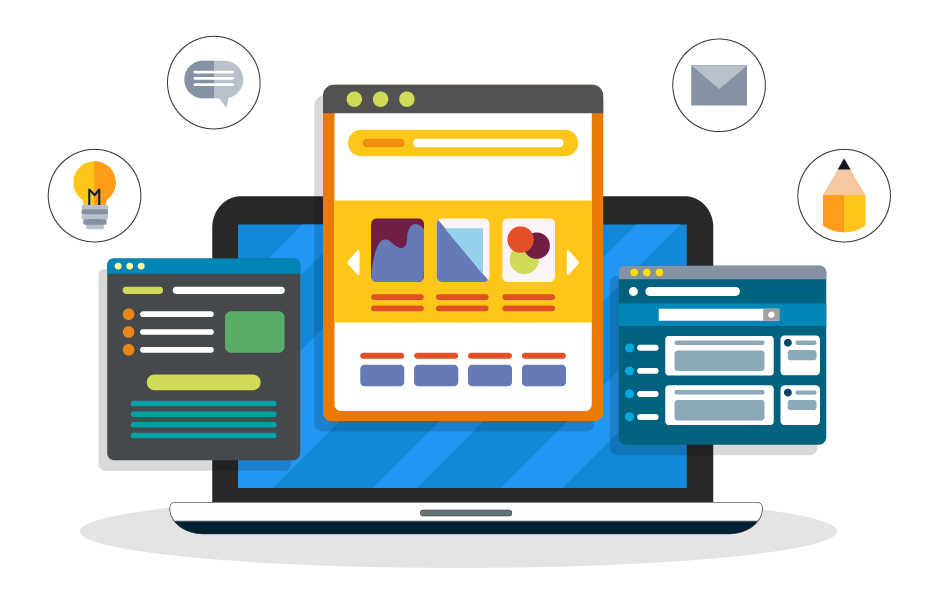 Social Media Optimization (SMO) company in Madurai
MaduraiMART: A Leading Social Media Optimization Company in Madurai. In today's digital age, social media has become an integral part of our lives. It has transformed the way we communicate, connect, and consume information. Recognizing the power of social media platforms, businesses are leveraging them to enhance their online presence and reach a wider audience. MaduraiMART is one such company that specializes in Social Media Optimization (SMO) services and is considered a leader in the industry. In this article, we will explore the various aspects of MaduraiMART and understand why they are a top-notch SMO company in Madurai.
1. About MaduraiMART:
MaduraiMART is a renowned Social Media Optimization company based in Madurai, Tamil Nadu. With years of experience and a dedicated team of professionals, they have carved a niche for themselves in the field of SMO. The company takes pride in delivering exceptional social media strategies and solutions tailored to meet the unique needs of each client. They have worked with businesses of all sizes, from startups to established enterprises, helping them establish a strong social media presence and achieve their marketing objectives.
2. Services Offered by MaduraiMART:
2.1 Social Media Strategy Development:
MaduraiMART excels in creating effective social media strategies that align with the client's overall marketing goals. They conduct in-depth research and analysis to understand the target audience, industry trends, and competitor activities. Based on this information, they devise comprehensive strategies that encompass content creation, engagement techniques, and performance measurement.
2.2 Profile Setup and Optimization:
To maximize the impact of social media presence, MaduraiMART assists clients in setting up and optimizing their social media profiles. They ensure that the profiles are visually appealing, accurately represent the brand's identity, and include relevant information. Through strategic placement of keywords and optimized content, they enhance the discoverability of the profiles on various platforms.
2.3 Content Creation and Management:
Content is the backbone of any successful social media campaign. MaduraiMART has a talented team of content creators who craft engaging and shareable content tailored for each social media platform. They employ various formats such as posts, images, videos, and infographics to captivate the audience and convey the brand's message effectively. The company also offers content management services, ensuring timely and consistent posting schedules.
2.4 Community Building and Engagement:
MaduraiMART understands the importance of building a loyal and engaged community on social media. They employ proven techniques to grow the client's follower base and foster meaningful interactions. By actively engaging with the audience through comments, likes, and shares, they strengthen the brand's relationship with its followers and enhance its online reputation.
2.5 Social Media Advertising:
In addition to organic growth strategies, MaduraiMART also specializes in social media advertising. They leverage the targeting capabilities of various platforms to reach the right audience with precision. Their expertise in creating compelling ad campaigns ensures maximum return on investment (ROI) for their clients.
3. Why Choose MaduraiMART?
3.1 Expertise and Experience:
MaduraiMART boasts a team of seasoned professionals who possess extensive knowledge and experience in social media optimization. They stay updated with the latest industry trends and emerging platforms to deliver cutting-edge solutions to their clients.
3.2 Tailored Approach:
MaduraiMART understands that every business is unique, and therefore, they adopt a personalized approach to cater to the specific needs of each client. They take the time to understand the client's objectives, target audience, and competitive landscape, enabling them to create customized strategies that yield the desired results.
3.3 Measurable Results:
MaduraiMART believes in providing measurable results to their clients. They utilize advanced analytics tools to track the performance of social media campaigns, measure key metrics, and provide comprehensive reports. This data-driven approach enables clients to gauge the effectiveness of their social media initiatives and make informed decisions.
3.4 Excellent Customer Support:
Customer satisfaction is a top priority for MaduraiMART. They offer prompt and reliable customer support, addressing client queries and concerns in a timely manner. Their dedicated team ensures that clients receive ongoing assistance and guidance throughout their social media optimization journey.
MaduraiMART has established itself as a leading Social Media Optimization company in Madurai, delivering top-notch services to businesses seeking to enhance their online presence. With their expertise in social media strategy development, profile optimization, content creation, community building, and social media advertising, they have helped numerous clients achieve their marketing goals. If you are looking to leverage the power of social media for your business, MaduraiMART is undoubtedly a reliable partner to consider.