Professional App Landing Page Design Madurai
MaduraiMART: Expert app landing page designs in Madurai. Captivate users and drive conversions with our top-notch solutions.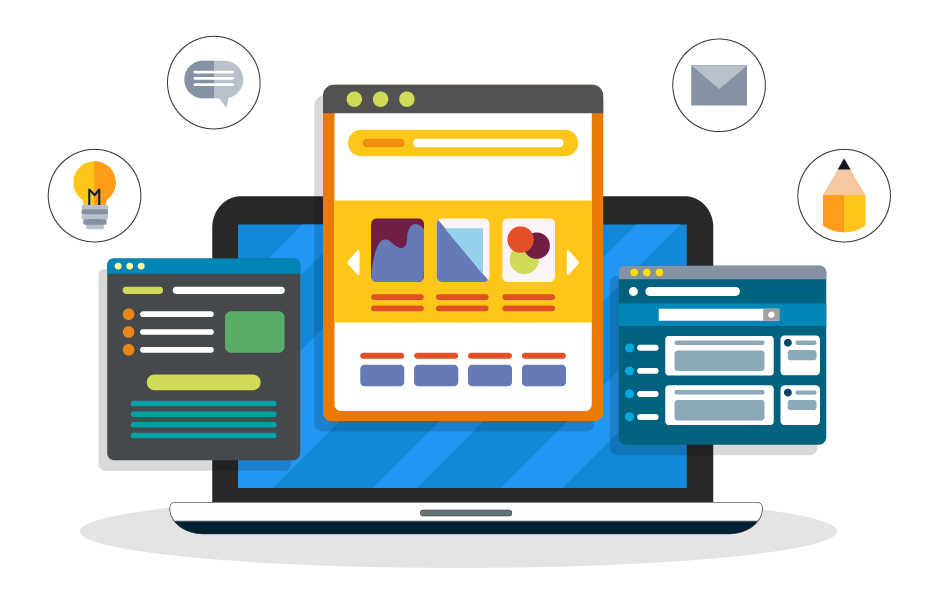 MaduraiMART: Your Top-Notch App Landing Page Design Partner in Madurai, Usilampatti
Welcome to MaduraiMART, the leading provider of top-notch app landing page designs in Madurai and Usilampatti. We specialize in creating captivating, user-friendly, and conversion-focused landing pages that drive results for your mobile applications. With our expert team of designers and developers, we are committed to delivering exceptional solutions that will help your app stand out in the competitive digital landscape.
Why Invest in a Professional App Landing Page?
In today's digital era, a well-designed landing page plays a crucial role in the success of your mobile application. It serves as the gateway for potential users to explore your app, learn about its features, and make the decision to download or engage with it. An effective landing page should not only showcase the key highlights of your app but also communicate its value proposition and entice visitors to take action.
At MaduraiMART, we understand the importance of a compelling app landing page. Our team of experts combines creativity, technical expertise, and industry best practices to create landing pages that captivate your target audience and drive conversions. Whether you are launching a new app or looking to optimize an existing one, we have the skills and experience to deliver outstanding results.
Our Approach to App Landing Page Design
1. Research and Analysis: We begin by thoroughly understanding your app, its target audience, and the competitive landscape. This research helps us identify unique selling points and design elements that will set your landing page apart.
2. Custom Design: Our talented designers craft visually stunning and customized landing page designs tailored to your brand identity and app's aesthetics. We focus on creating a seamless user experience that engages and motivates visitors to take action.
3. Clear Call-to-Action: A prominent and strategically placed call-to-action is crucial for driving conversions. We design compelling buttons and forms that guide users towards the desired actions, such as downloading the app or signing up for a trial.
4. Mobile Responsiveness: With the majority of internet users accessing content on mobile devices, we ensure that your landing page is fully responsive and optimized for seamless viewing across various screen sizes and devices.
5. Speed and Performance: Page loading speed is a critical factor for user experience and search engine rankings. Our developers optimize the landing page to ensure fast loading times and smooth performance, providing visitors with a seamless browsing experience.
6. A/B Testing and Optimization: We continuously analyze the performance of your app landing page and conduct A/B tests to optimize its elements. By testing different layouts, copy variations, and design elements, we refine the page to maximize conversions and user engagement.
7. SEO-friendly Structure: To enhance the discoverability of your landing page, we employ search engine optimization (SEO) techniques. We optimize page titles, meta tags, headings, and other elements to improve your page's visibility in search engine results.
Why Choose MaduraiMART for Your App Landing Page Design?
1. Experience and Expertise: With years of experience in the industry, MaduraiMART has built a strong reputation for delivering high-quality web design and development services. We understand the unique requirements of app landing pages and know what it takes to create successful designs.
2. Customized Solutions: We believe in providing tailored solutions that meet your specific needs. Our team works closely with you to understand your goals, brand identity, and target audience, ensuring that the final design aligns with your vision.
3. Professional Team: Our team consists of skilled designers, developers, and digital marketing experts who are passionate about creating exceptional landing pages. We stay updated with the latest design trends and industry best practices to deliver cutting-edge solutions.
4. Result-driven Approach: Our focus is on achieving tangible results for your business. We prioritize user experience,